What Makes SkyCiv Different?
SkyCiv is currently used in over 160 countries and supports the vast majority of functionality required by structural engineers. Whether this is flexible 3D modeling and analysis, steel or concrete member design, foundation design, steel connection design, or wind and snow load generation, SkyCiv has the muscle for your projects. With the future in mind, SkyCiv is developed to meet the everyday needs of structural engineers.
Cloud Based - nothing to install, works on Mac, automatic updates

Easy to use, easy to learn

Flexible monthly and annual pricing

Mobile App with powerful analysis and design capabilities

Quick and Responsive Live Chat Customer Support

API Technology that supports design automation
Discover key benefits of SkyCiv Structural 3D
At SkyCiv, we've been committed to innovating and challenging existing workflows to save engineers time in their work processes and designs.
Cloud Computing
SkyCiv operates on a cloud, therefore offering full functionality through a browser
The only Structural Analysis software that works on Mac and Mobile Devices
No installations, maintenance, or updates required
Newly released features or updates are available immediately to users at no cost
Version Control and Sharing Capabilities
Flexible monthly and annual subscriptions
Access from any device - no dongles or USBs required
Live Support and User Feedback
Live Chat support available for paid users – reduce the lead time to just a few hours
No more filling out "Contact Us" pages to get assistance on your project
Live support comes at no charge, no maintenance or support fees
Share your file with SkyCiv support directly to get help with your project in minutes
User suggestions are the primary driver for new features and updates. Help us shape software as you want
Easy to learn, fast to use
SkyCiv's software is extremely intuitive and easy to use
Clear input and clear output, with detailed reporting for full clarity
95% of SkyCiv users were reported to take an average of only 8 days to learn the software, making it 17x faster to learn than traditional software
Quick modeling features mean you can work quickly and efficiently
Cost Effective and Inclusive Pricing
The single price includes all the listed features and capabilities
Flexible pricing options: 6-month contract month-to-month, annual. No need to pay for more than you need for perpetual ownership
The price point for the entire SkyCiv suite is 2 to 5 times cheaper than the alternatives
Add seats quickly and easily as you need them
No hidden fees or maintenance costs, all-inclusive pricing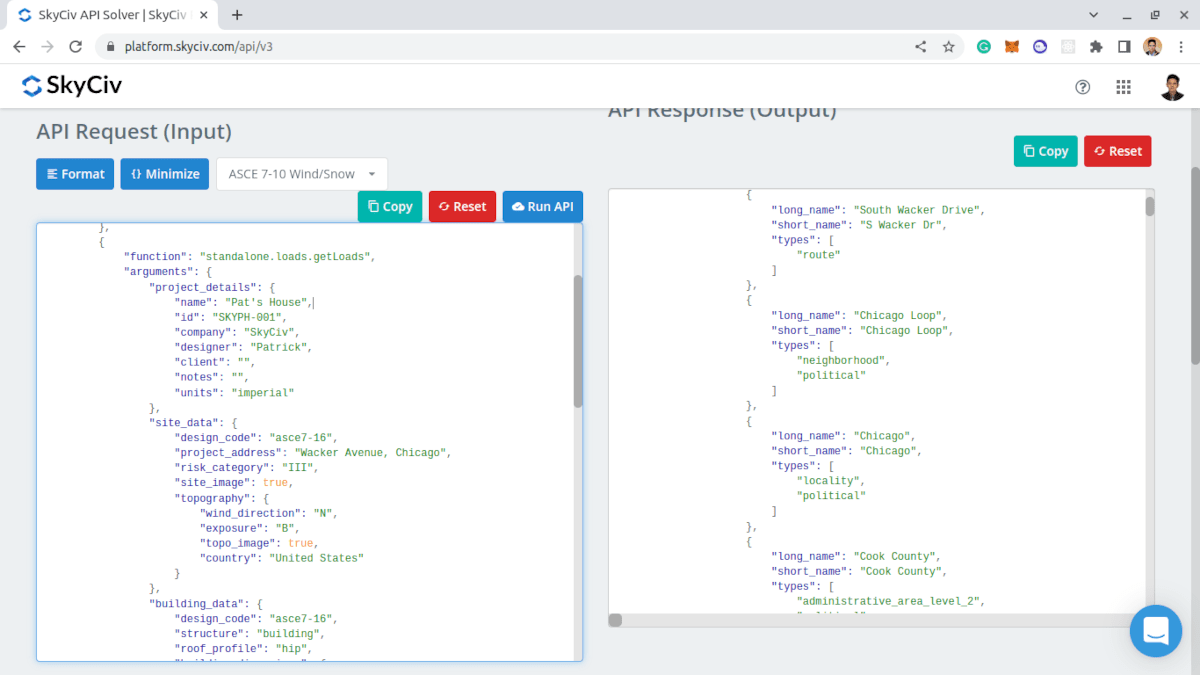 Automation and API Possibilities
Nearly every functionality offered can be called using the SkyCiv API, directly integrated into your proprietary solution
Used to automate modeling and design process to drastically reduce engineer hours
Integrate with other platforms or your existing systems
Work efficiently and gain a competitive advantage
Get support from the SkyCiv API Team
Interested in learning more? Get in touch with us
So, what about the functionality?
Feature comparison between SkyCiv and traditional software


SkyCiv Structural 3D
Traditional Software
No Download/Installation

✓

Clear User Interface

✓

Monthly Subscriptions

✓

Live Chat Support

✓

Detailed Design Reporting

✓

Fully Integrated with SkyCiv Design Modules

✓

 
Modelling
Easy Pen Tool Modelling

✓

Assemblies and Templates

✓

✓

Datasheet Input

✓

✓

Revit Link

✓

✓

Tekla Link

✓

DXF Import

 

✓

✓

DWG Import

 

 

✓

Analysis
Catenary Cable Analysis

✓

Plate Analysis

✓

✓

Meshing Capabilities

✓

✓

Buckling Analysis

✓

✓

Non-Linear P-Delta Analysis

✓

✓

Non-Linear P-Delta Analysis

✓

✓

Dynamic Frequency Analysis

✓

✓

Response Spectrum Analysis

✓

✓

Loading
Static Loads

✓

✓

Auto Wind Loading

✓

Moving Loads

✓

Temperature Loading

✓

✓

Strain + Displacement Loading

✓

Pre-Stress Loading

✓

Response Spectrum Loading

✓

✓

Open Structure Loading

✓

✓

Design
AISC 360 Steel Member Design

✓

✓

AISC 360 Connection Design

✓

✓

ACI 318 Concrete Design

✓

✓

AISI Cold Formed

✓

✓

NDS Wood Design

✓

✓

Masonry Design

✓

Aluminium Design

✓

ASCE 7-16 Wind Loading

✓
Select a plan that's right for you