Structural Analysis for Offshore Drilling
Offshore oil and gas production is far more challenging than land-based installations due to the remoteness and harsh environment of the platforms. Much of the innovation in the offshore petroleum sector concerns overcoming these challenges and being able to do so in a more efficient way.
Oil and gas production facilities, often called topsides, take the form of a platform structure installed on fixed or floating substructures. The topside facilities range from simple wellhead platforms with minimum equipment to facilities with full production and processing capabilities. Depending on the concept and functionality, the topside can contain equipment for production drilling, extraction, and processing as well as storage and export of oil and natural gas, with all required utility and process support systems.
Fast Software for Offshore Architectural Engineers
Most offshore oil structure designs require certifications and follow some International standards (ISO). DNV, an international certification body, also offers Standards and Recommended Practices within different areas: Qualification, Quality and Safety Methodology, Materials Technology, Structures, Systems, Special Facilities, Pipelines and Risers, Asset Operation, Marine Operations, Cleaner Energy and Subsea Systems.
The structural analysis report for these certificates requires calculations and moment justification plus clear shear and stress diagrams for each of the members of the structure. Our Single Member Report comes particularly handy for this situation, empowering you to conduct analysis more efficiently.
Why SkyCiv?
Powerful and Easy-to-use Structural Engineering Software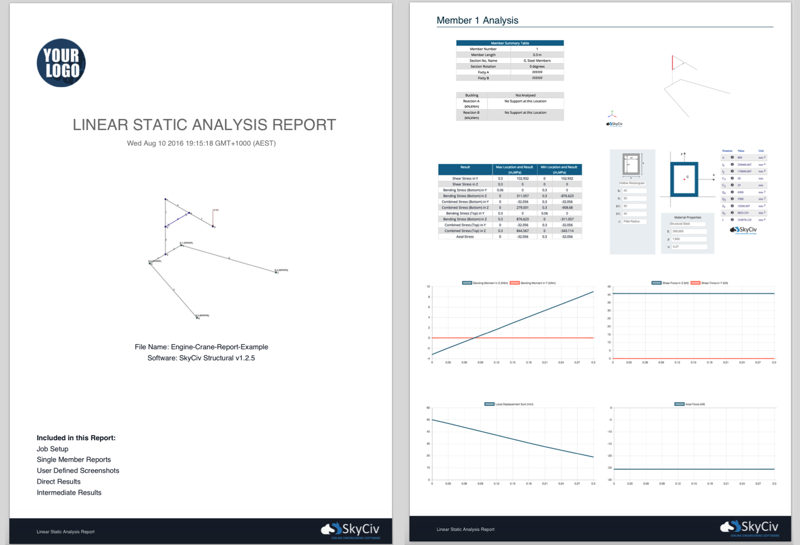 DNV 2.7-1 Certification
SkyCiv Structural 3D has an integrated DNV 2.7-1 design module, which allows you to analyze and design your frames for DNV2.7-1 certification. This DNV software, will allow you to model, analyze, design and produce all reports needed to get your certification from DNV in house, saving you time and money!
Tried and Tested by Real Engineers around the World