Online 3D structural analysis and design software
SkyCiv Structural 3D is our most powerful online structural analysis software, offering a full suite of modelling, FEA and design capabilities. This 3D frame analysis software allows you to model, analyse, and design various steel, timber, concrete and general structures. The 100% cloud-based engineering software allows users to access their programs and files from a web browser, from anywhere, anytime! No need to install or update. Unlike traditional software that is clunky and difficult to use, SkyCiv is by far the most intuitive and easy-to-use structural engineering software for civil and structural engineers.
Discover key features of SkyCiv Structural 3D
A full-featured online structural analysis software, including beams, plates and cables
Overview - powerful structural analysis
Full-featured online structural analysis software - including beams, plates, rigid elements and cables.
Quick and easy modelling with datasheet, pen tool, operations and more...
Multiple Solver types including: Linear, P-Delta (non-linear), Buckling Analysis, Cable Analysis, Plates, Frequency and Response Spectrum Analysis
Import Multiple Load Combinations from US, UK, EU, CAN and AUS libraries
Review reactions, bending, shear, stress, deflection, buckling and a full range of results
Input 3D structures from Revit, Grasshopper, DXF, IFC and many more
Smart Repair Model Functionality to help you identify and repair model-issues.
Non-linear, plates, cables, and buckling analysis
Plate analysis - including deflection, shear/bending forces as well as a range of stress results. Includes a full meshing tool with multiple mesh types, cutouts, internal node detection that can be easily meshed and unmeshed.
Supports Mindlin quadrilateral shell elements suitable for thick/thin plate analysis
Run cable analysis with accurate P-delta (non-linear) analysis; prestress cables and adjust cable lengths
Thermal, prestressed and powerful auto-area load functionality
Full buckling analysis capabilities to ensure safety against buckling
Buckling Analysis displays the buckling shape of your model in both accurate (longer solver time) and simplified
Frequency and response spectrum analysis
Integrated design standards
Fully integrated with local design standards including AISC, ACI, ASCE, NDS Eurocode, Australian Standards and CSA:
Integrated Load Combinations from ASCE, AS 1170, EN 1990 and NBCC

Steel Member Design for AISC 360, AS 4100, CSA S-16, BS-5950, EN3, IS-800, NZS3404, plus more...

Reinforced Concrete Member Design as per ACI-318, AS 3600, EN2, BS, CSA and more...
All design modules feature detailed calculation reports - no more black boxes!
Integrated section builder
Fully integrated with SkyCiv Section Builder - our powerful online section analysis software:
Save and Load sections from our library of Australia, European, American and UK standard sections

Select from 15+ template shapes including I-beam, HSS, Channel etc...

Cold Rolled shapes such as AISI and AS libraries

Custom sections, Built-Up Shapes and DXF import

Perform operations such as: rotate, mirror, translate, cutout, snap

Calculate complex geometric properties such as moment of inertia, centroid, shear, section moduli, t

orsion and warping plus more... using powerful FEA
Perform analysis on your sections to calculate various stress values

Preset and library materials for easy use and customization
Easy to learn, easy to use.
SkyCiv Structural Analysis Software is one of the easiest products on the market to learn, and even faster to use. With a range of quick and easy modelling functions that allow users to get their work done faster. These include:
Simple Input fields with detailed info tips, with links to video tutorials

Datasheet entry with Excel-like features

Conveniently draw members in 3D space using our Pen Tool
Draw members in 3D plan view
A range of right click and operation functions, such as split members, copy+paste, multi-edit, intersect members, area load functionality, plus much more...
Import models from Revit, Grasshopper, DXF, IFC and other structural analysis programs
Surveyed Professional Engineer users said it took just 8 days to learn SkyCiv on average!
More benefits from SkyCiv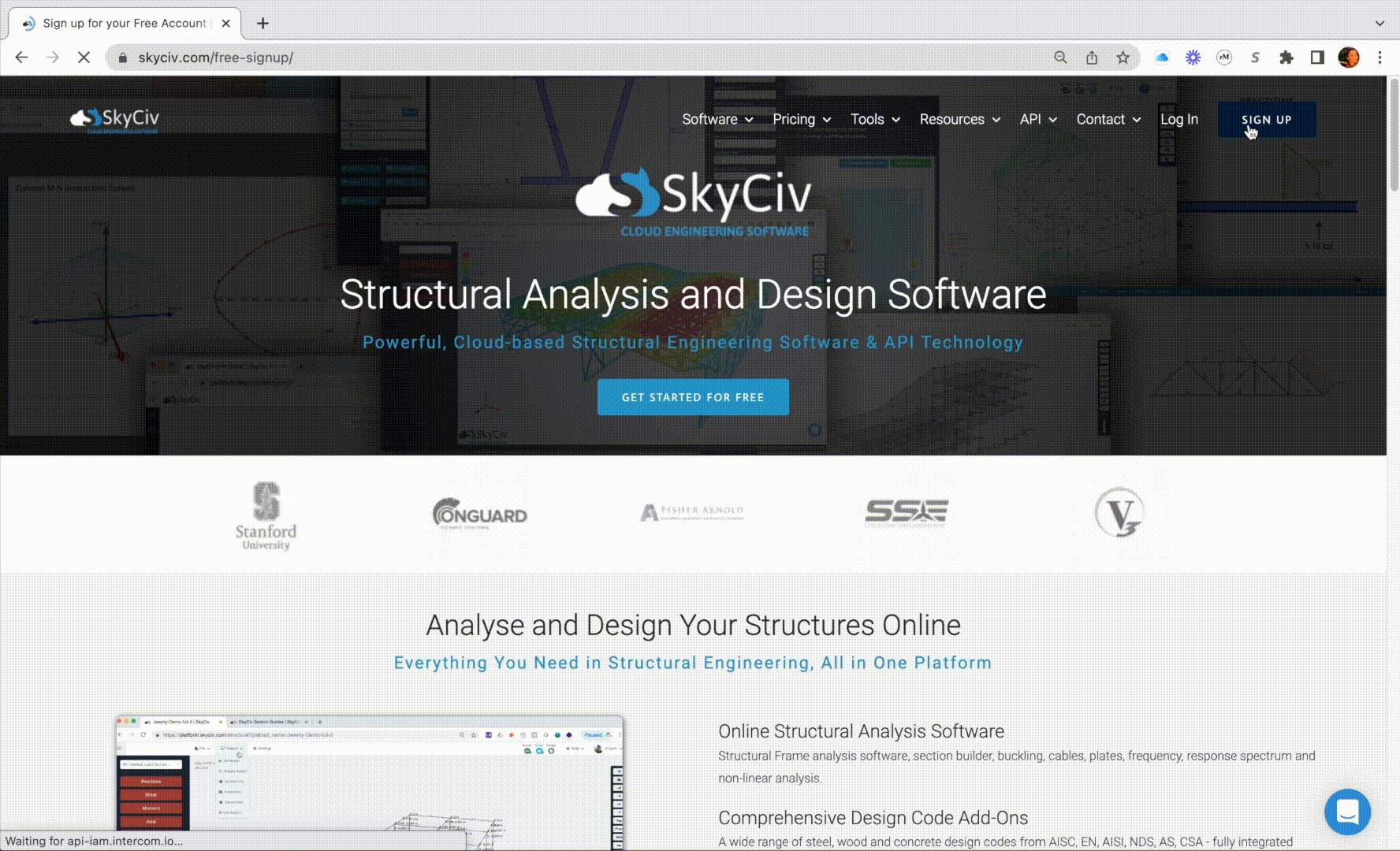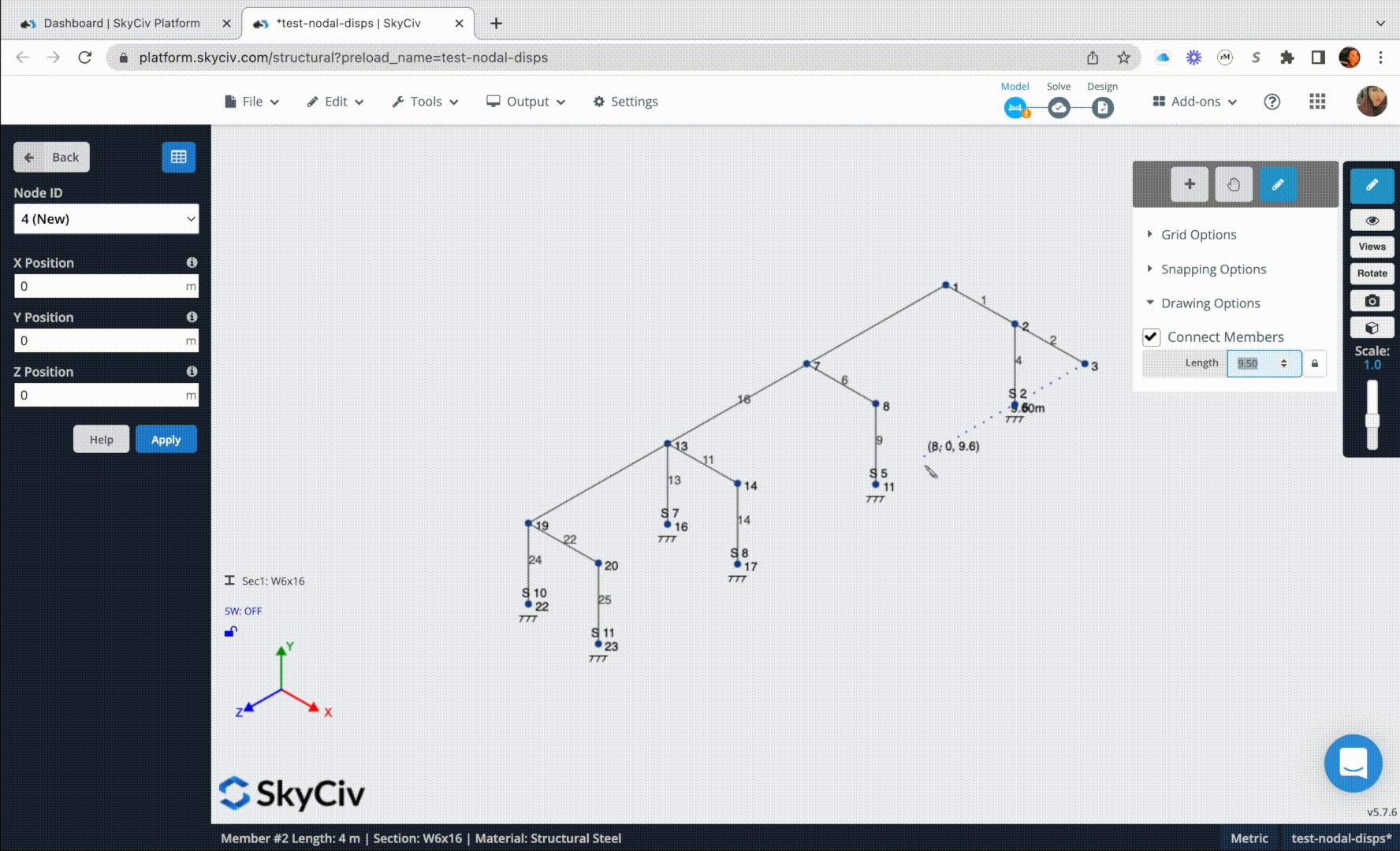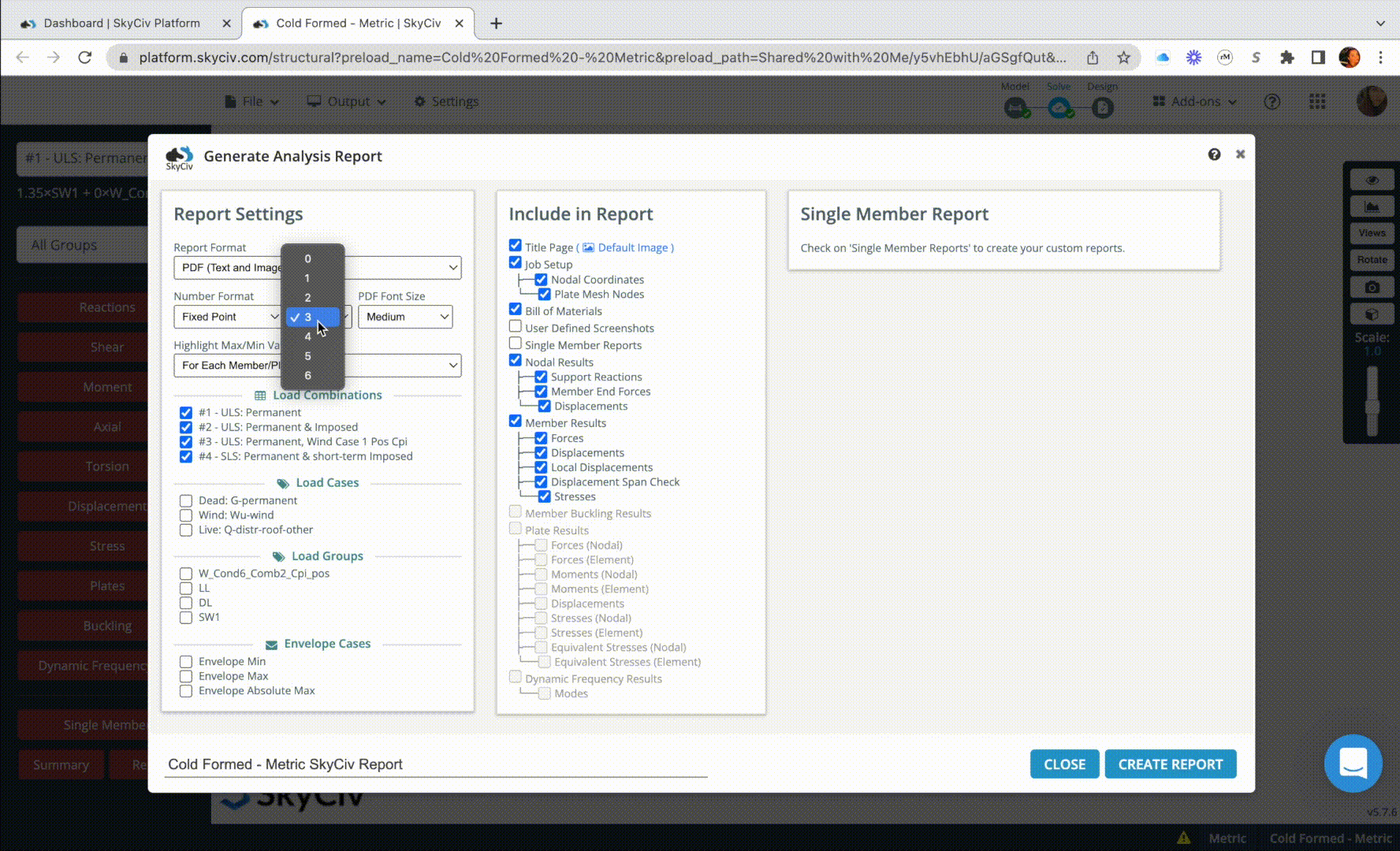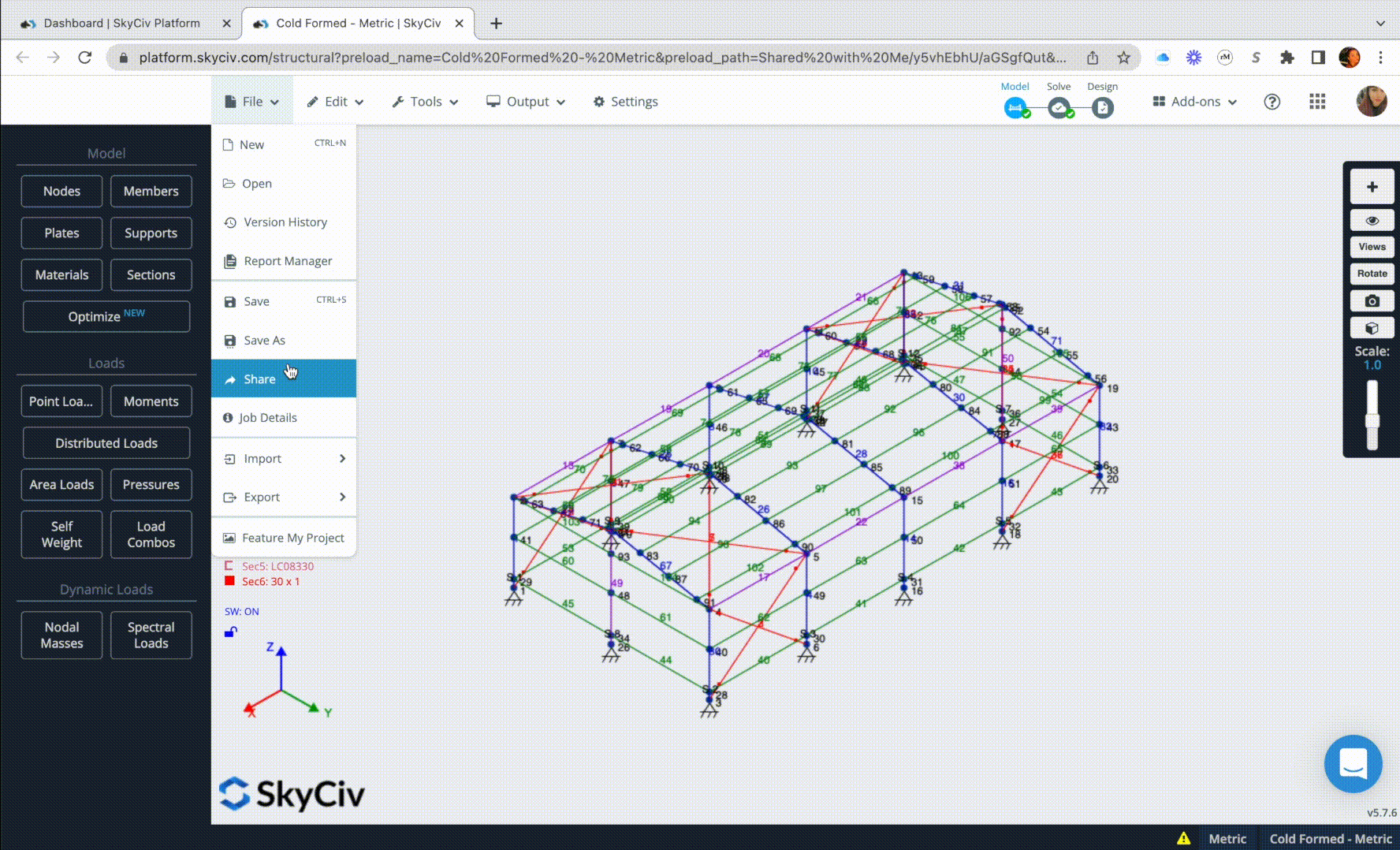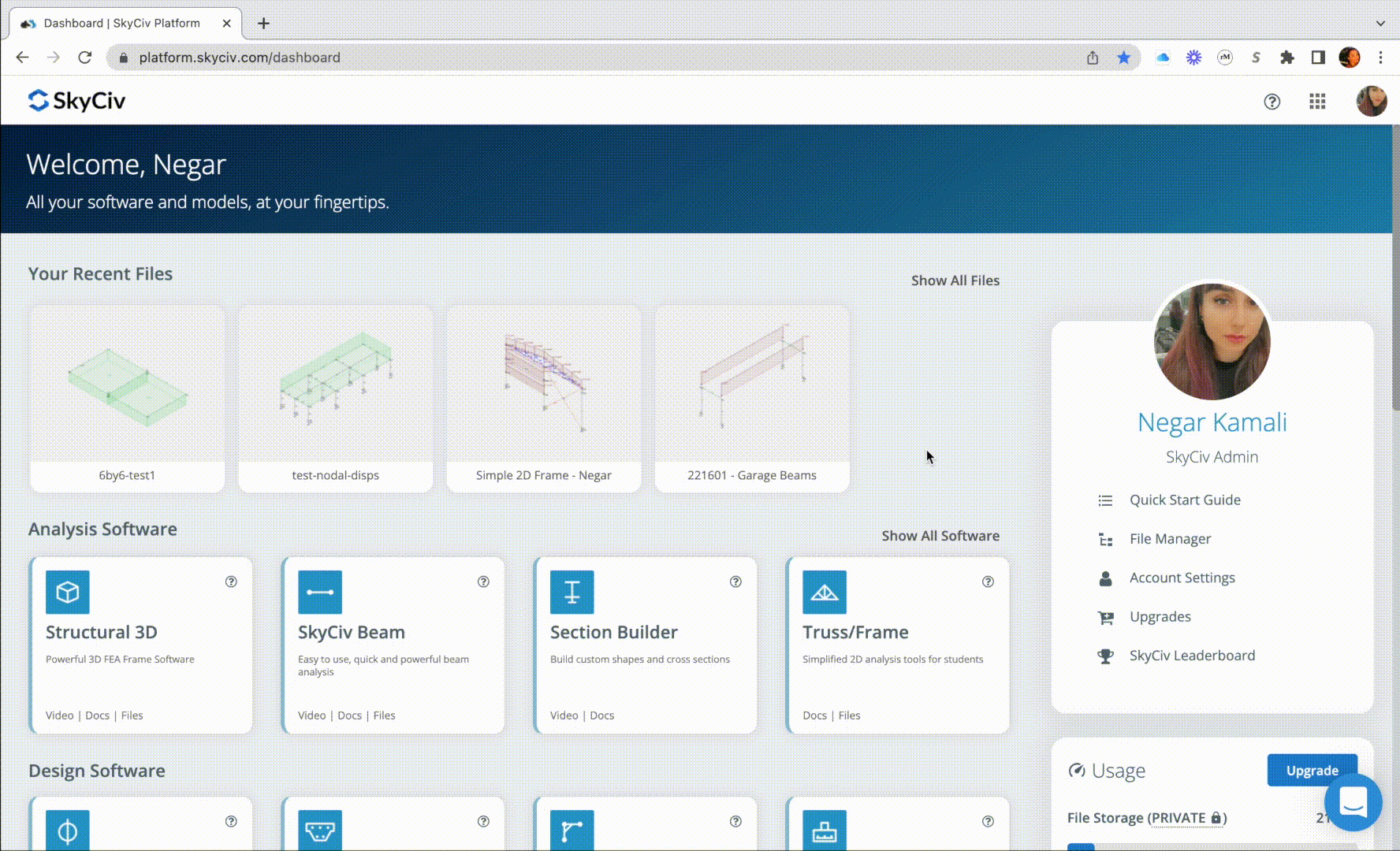 SkyCiv structural design software is 100% cloud, giving you instant access through your web browsers. Simply log into your SkyCiv account and visit the software directly. You can now access your files from anywhere and at any time.
---
SkyCiv software is built with a number of great modeling, editing, and reviewing features that help you achieve a much faster modeling workflow. These range from the pen tool, bulk editing, camera roll, and more.
Learn about SkyCiv modeling features →
---
Clear step by step calculation reports help the engineer understand exactly what the software is doing - no more blackboxes!
Learn about reporting →
---
Share and collaborate in real-time with your team using our file sharing and permission control functionalities. They also allow the SkyCiv Support team to view your models so support can never be easier.
Learn about file sharing →
---
---
"The ease of use and the presentation of the results are both awesome.
I have had ongoing interaction with the support team and
everyone is excellent!"
It is used for various civil and mechanical engineering courses and the students
love it. We are happy with the continuous updates to SkyCiv as well,
highly recommended.
"It was easily the most intuitive package available to learn; it is particularly easy to build the 3D model and define nodes, members, supports, materials, sections, then apply loads & combinations."
Included in Structural 3D