SkyCiv Reinforced Concrete Design
Member Design for ACI 318, AS 3600, BS 8110,
CSA A23 and EN 2. All with powerful, clean reporting.
Free 14-Day Trial
Features
For Reinforced Concrete Design and Analysis
Add Beams, Rebar and Loads within Minutes
Fully built into SkyCiv Structural Analysis Software and Beam Software, or add your own beam input
Add, edit and remove longitudinal and shear rebar, with graphics
Add multiple layers of top, bottom and stirrup reinforcement
Import Multiple Load Combinations from US, UK, EU, CAN and AUS libraries
Add in forces or use SkyCiv Analysis software to pull in results
Clear summary of results with green and red pass/fail results
Helpful Documentation, including Verification Models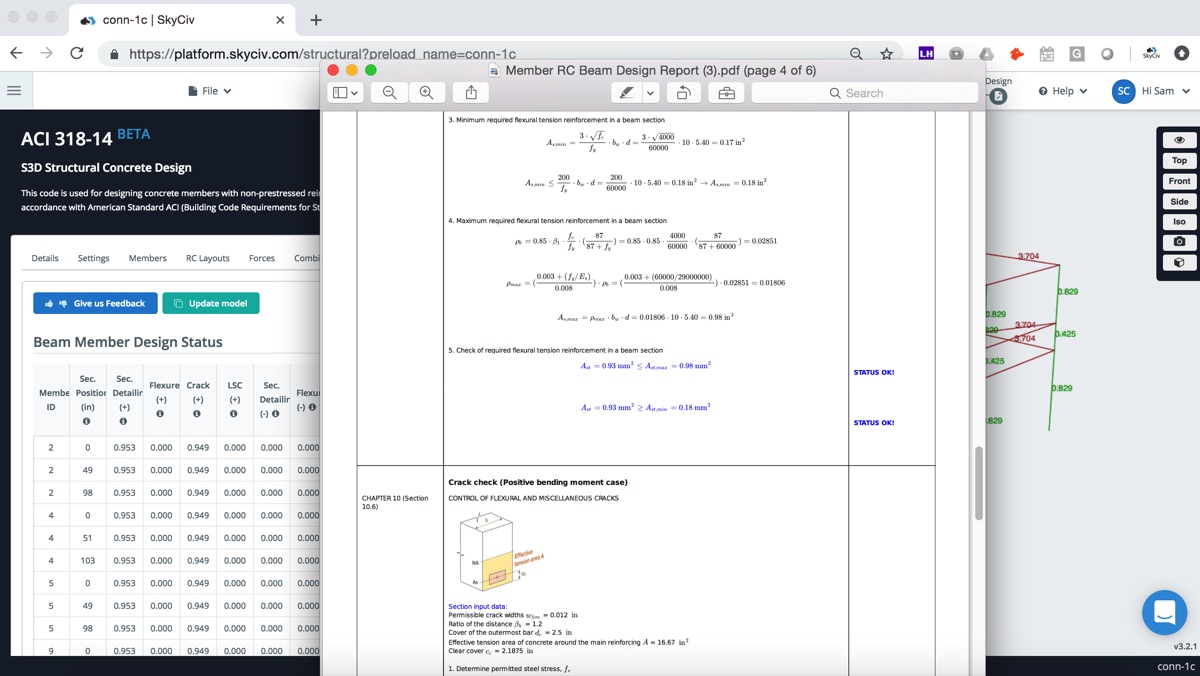 Full Calculation Reports
SkyCiv believes engineers should have access to all the information of their designs. This includes the calculations made by the software. SkyCiv Concrete Design reports show the full step-by-step calculations, structural engineers can review:
100% Online
SkyCiv software is all on the cloud, which means you can get instant access simply through a web browser. There is nothing to download, install or maintain. Simply login to your SkyCiv Account and visit the software directly. Having the software 100% online has a range of benefits over traditional software:
Instant access - there's nothing to download, no installation and no license keys
Updates are automatically rolled out to the user
Access your files and software from anywhere at anytime
Fully compatable on PC, MAC, tablets and mobile devices
Reduces the clutter on your computer
No IT requirements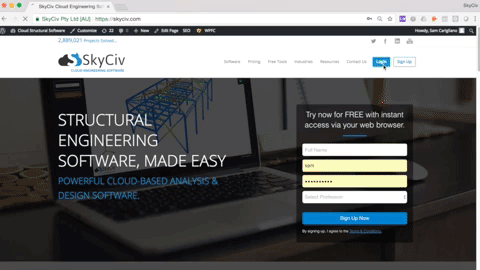 Reinforced Concrete Designer
The SkyCiv
General Section Designer
module allows you to add reinforcement and loads to test your section's moment and axial capacities. Design your concrete sections easily, using SkyCiv General Section Designer:
Add template or custom shapes via Section Builder
Easy reinforcement input and editing capabilities
Load in common materials, or add your own custom materials
Apply multiple loads, testing more than one case in one go
Review moment and axial capacities, stress/strains, stress contours and utility ratios
Review real-time M-N interaction curves
Integrated with SkyCiv Structural 3D
With nothing to download or install, you can instanly pull the forces, spans, loads and load combinations directly from your structural analysis model. Instantly check your model for flexure, shear, axial and much more....
Also fully integrated with SkyCiv Beam
Forces automatically imported from structural models
Supports load combinations from ASCE 7-10, AS 1170, EN1 and NBCC
Spans, cross sections and materials imported from your model
Class and group members together, to complete one design for multiple members
Class and group members together, to complete one design for multiple members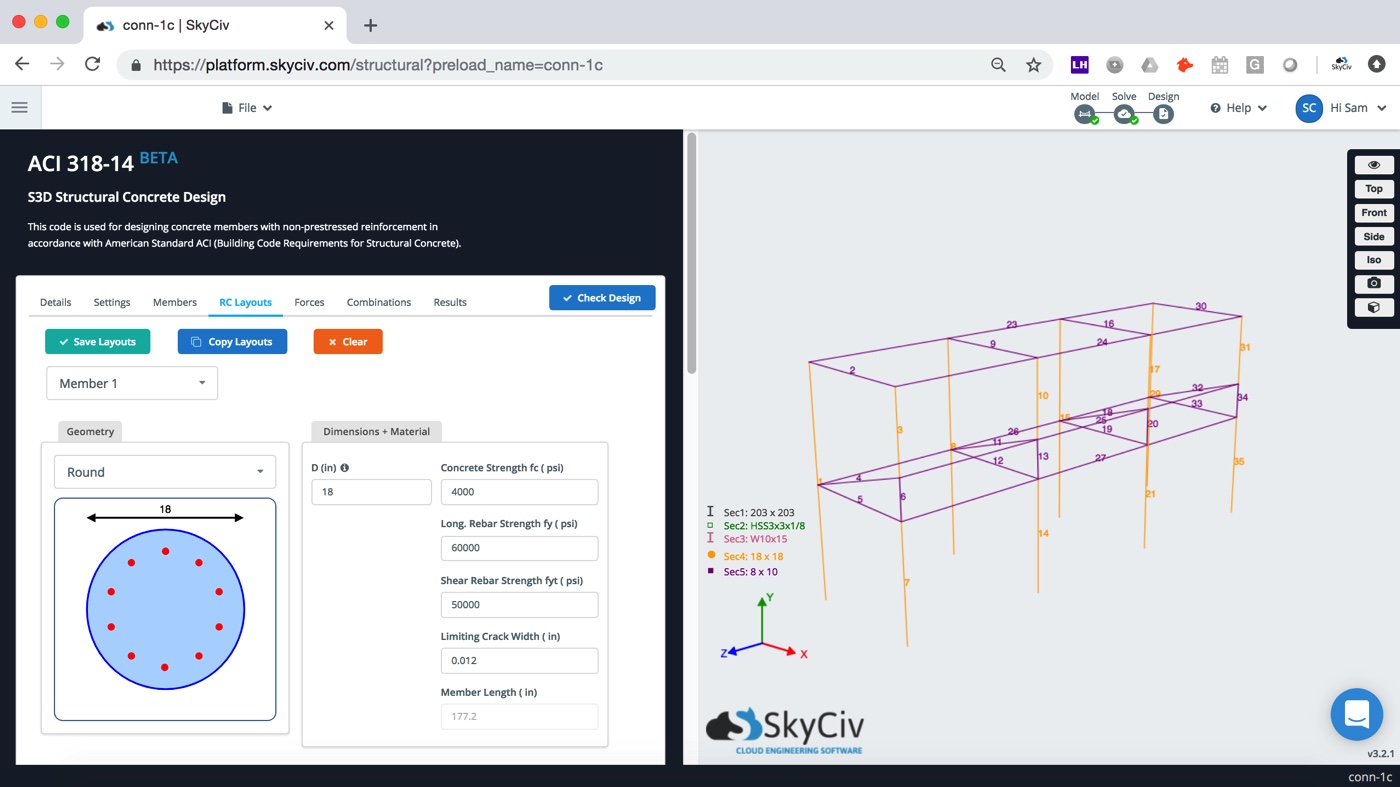 Can't find what you're looking for? Try our Documentation on Reinforced Concrete.